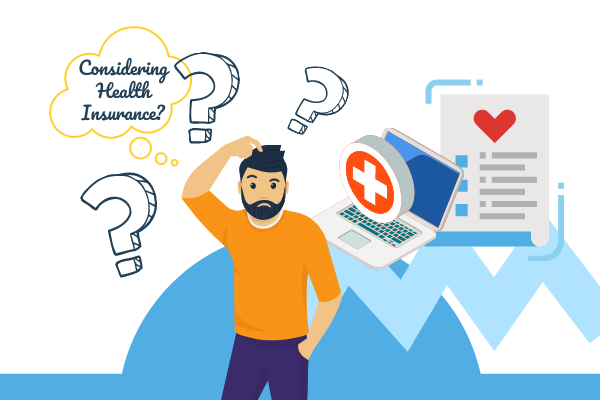 Considering Health Insurance? Here's What You Need to Know...
Created: 11/02/2021
Getting health insurance for the first time is daunting.
With three insurance providers in Ireland, over 320 different plans, a whole range of benefit options, and a tonne of jargon to navigate, we can see why you might hold off on committing to health insurance. It's confusing and often time-consuming. But if you put it off for too long, you could be paying the price for years to come.
Which plan is right for you will depend heavily on your current lifestyle, personal preferences and budget. So, as a first step, it's crucial you understand your own needs and financial expectations before attempting to compare plans.
But perhaps you're wondering if you even need health insurance at this stage in life; or you know you want to get insured, but are overwhelmed by all the options and terminology. Whatever your circumstances, we tell you everything you need to know about losing your health insurance virginity in this article.
Why Health Insurance?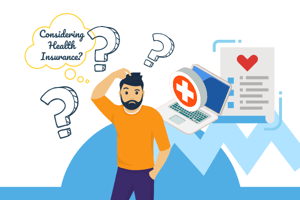 There is a common misconception that healthcare is available to all Irish residents for free through the public health service. In reality, unless you hold a medical card, the charge for inpatient and day case services is €80 per day up to a maximum of €800 in any 12 consecutive months. It's important to note that these facilities and professionals provide excellent care, should you become ill. However, waiting lists can often be extremely lengthy – the last thing you want when you're feeling unwell.
Health insurance can deliver a number of additional, valuable benefits to ensure your wellbeing is cared for, and any treatment you need is received quickly and in the right type of accommodation for you. You can choose from a public, semi-private or private room when you select your plan.
Many plans also offer proactive care options to maintain your overall health and wellbeing, rather than only stepping in when you become ill. The options available span a wide range of areas, from discounts on mindfulness apps to counselling sessions; and from gym discounts to physiotherapy – so it's well worth checking out what's available if you're in two minds about getting insured.
Ultimately, there are many benefits to having health insurance, including peace of mind that you have access to the right level of treatment if you become ill. The sooner you take out insurance the better, particularly if you're under the age of 35.
Under 35?
In Ireland, health insurance is community rated – so your age, sex or health status will have no impact on your premiums once you're enrolled on a plan. However, if you wait until after your 35th birthday to get insured, you could see costs rise significantly.
People aged 35 and over who have either never had health insurance before, or haven't been covered within the last 13 weeks, are often subject to an entry loading – a 2% levy for every year you are 35 or over is applied to your premiums, payable for 10 years after you first get insured.
So, if you're under 35 and expect you'll want health insurance in the future, you need to start assessing your options sooner rather than later. Our experts can help you find the right plan for you, for free – so get in touch for advice!
Left it Too Late?
If you're over 35 and still don't have health insurance, don't despair. You can still find affordable health insurance to protect you and your family.
The sooner you get enrolled on a health insurance plan, the better. The 2% levy multiplies for every year you're over 35 before taking out health insurance. For example, if you purchase your policy at age 35, the levy is 2%; but if you wait until you're 40, you'll be paying an extra 12% for the first 10 years you're insured.
Speak to one of our health insurance advisers for free today, and we can help you find the right plan to fit your budget, needs and priorities.
For tips on reducing the cost of health insurance, read our recent article: 8 Ways to Reduce the Cost of Health Insurance.
Under 25?
While your age won't impact costs so long as you're insured before you're 35, Young Adult Rates are available for people under the age of 25 – subject to your insurer and policy.
For children, premiums must be no more than 50% of the adult rate. As a result, the cost of health insurance can double when you turn 18, so Young Adult Rates are often put in place to reduce the spike in premiums once you're no longer covered on your parents' plan.
So if you've recently been removed from a family plan, be sure to explore which providers and plans are offering Young Adult Rates.
Waiting Periods
When you take out health insurance for the first time, or after a break longer than 13 weeks, you're likely to serve a waiting period before benefiting from your full cover. However, accidents and injuries will be covered immediately after enrolment.
The length of your waiting period may vary plan-to-plan, but the maximum is set at 26 weeks for illnesses that started after you joined – for maternity cover, you'll likely have to wait 52 weeks. When changing providers, you will have to serve a further waiting period if your new plan offers a higher level of cover and you have an existing condition at the time of the upgrade.
Because waiting periods can sometimes vary depending on your plan, it's important you include this in your comparison – particularly if you want to access benefits sooner rather than later.
Changing Providers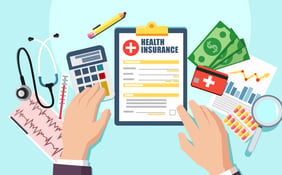 Generally, health insurance policies are 12-month contracts and come with a 14-day grace period. This means you can cancel anytime within the first 2 weeks of the contract. You can get a full refund on any premiums paid, but no claims will be payable for that 14-day period.
Once you're past this grace period, you will be committed to the policy for 12 months from the date of enrolment. You will be able to choose a new plan and provider, or renew your current policy, once this 12-month term is over. New plans are released all the time, so we strongly recommend speaking to an expert to review your needs and policy every year to ensure it's still the best plan for you, as brokers will have visibility into all plans available to you.
As long as the break between providers doesn't exceed 13 weeks, changing providers won't impact your loading and you won't be required to serve another waiting period. If you choose to switch providers while serving a waiting period, you will only need to serve the remaining time on your current wait – you won't be starting from scratch.
Pre-Existing Conditions
For any illnesses that started before you took out health insurance, you will usually have to serve a longer waiting period for cover relating to the pre-existing condition – but you'll still be covered for any new illnesses, once your initial waiting period of 26 weeks is over.
A pre-existing condition is defined as an ailment, illness or condition where the signs or symptoms were experienced in the 6 months prior to you taking out health insurance. The maximum waiting period for pre-existing conditions is 5 years.
Excesses and Shortfalls
An inpatient excess is the amount you'll pay for treatment before your health insurance cover kicks in. For example, if your medical fees total €1,000 and your excess is €200, your insurance will cover the €800 difference.
Taking on an excess often helps to reduce your premiums, so carefully consider if you'd prefer lower monthly rates or a lower one-off payment if you become ill.
Depending on the policy you choose, there may sometimes be a shortfall between the cost of your treatment and the amount your insurer will cover. Some plans have a nightly shortfall of €200 which means you will have to pay this directly to the hospital. As with excesses, it's important you understand the limitations of cover on different plans to avoid incurring a costly shortfall.
Get Started Today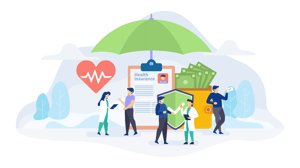 On the face of it, choosing the right health insurance might sound straightforward enough, with just three providers to choose from in Ireland – Laya, Irish Life Health and Vhi. But in reality, there are over 320 different plans available from those three providers, with several variables to consider. As a first time health insurance customer, where do you even start to compare all of these plans?
At HCC.ie, our friendly health insurance experts are here to help you make the right choice. We compare every plan on the market to find the right one to suit your unique needs and preferences, and can offer personal guidance on excesses, additional benefits, and pre-existing conditions.
For expert health insurance advice, get in touch using the form below. Alternatively, you can hit Get a Quote and start comparing plans now.